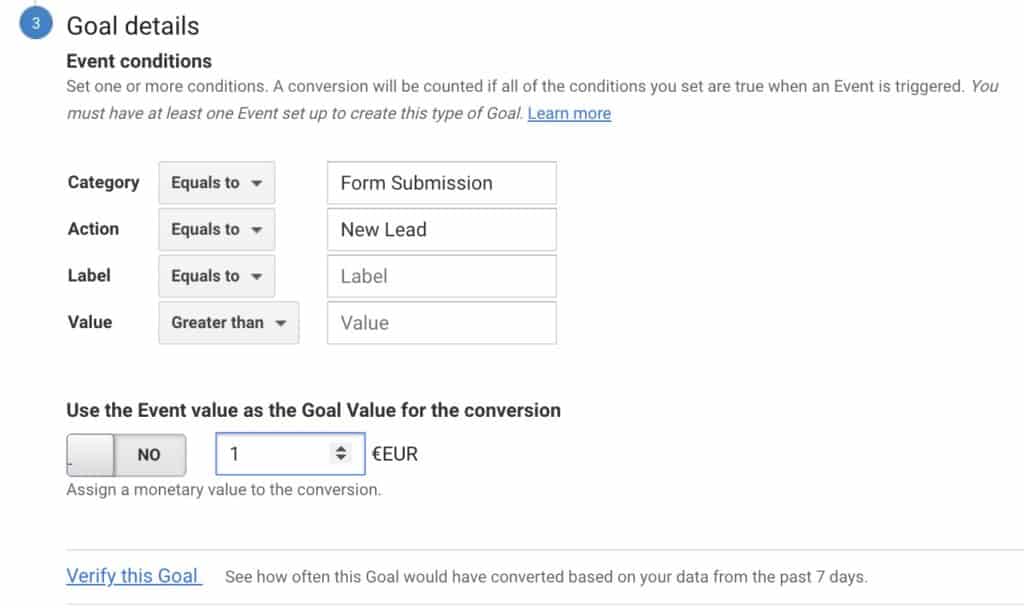 What does assigning a value to a google analytics goal enable?
By assigning a value to a goal, you can compare goal conversions and measure changes to a website.
Goals measure how well your website reaches your objectives. By adding value to a goal in Google Analytics, you can find out the revenue outcome of your conversion funnel. Some examples you can use as goals are purchase (for an ecommerce) and submission or contact us form (for a lead generation site).
Assigning value to a Purchase
You can assign the actual value of a purchase as a Goal Value (in case you haven't implemented any e-commerce tag on your website).
Assigning value to a Form
Many websites set values for the form submissions in order to calculate potential revenue from new leads.