About Us
We're building Marketing Dashboards
We deliver interactive and aesthetically pleasing templates that can really impact your business performance. Our main goal is to empower teams to make the most of their data and speed up their reporting process through prebuilt marketing reports.
We want our users to be able to understand a visualization in 5 seconds, develop an insight within 1 minute and make a business decision within 5 minutes. We offer easy-to-use dashboards and most importantly easy-to-understand information about your digital activities.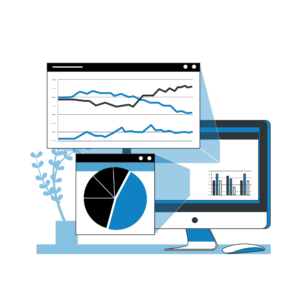 We minimize noise. We design simple and clean reporting to turn your analysis into actions. After all, our purpose is to flag up key outcomes and enable you to interpret the vital information at a glance.
Have a dashboard in mind? Send us a message.