Google Analytics Audit
Free Google Analytics Audit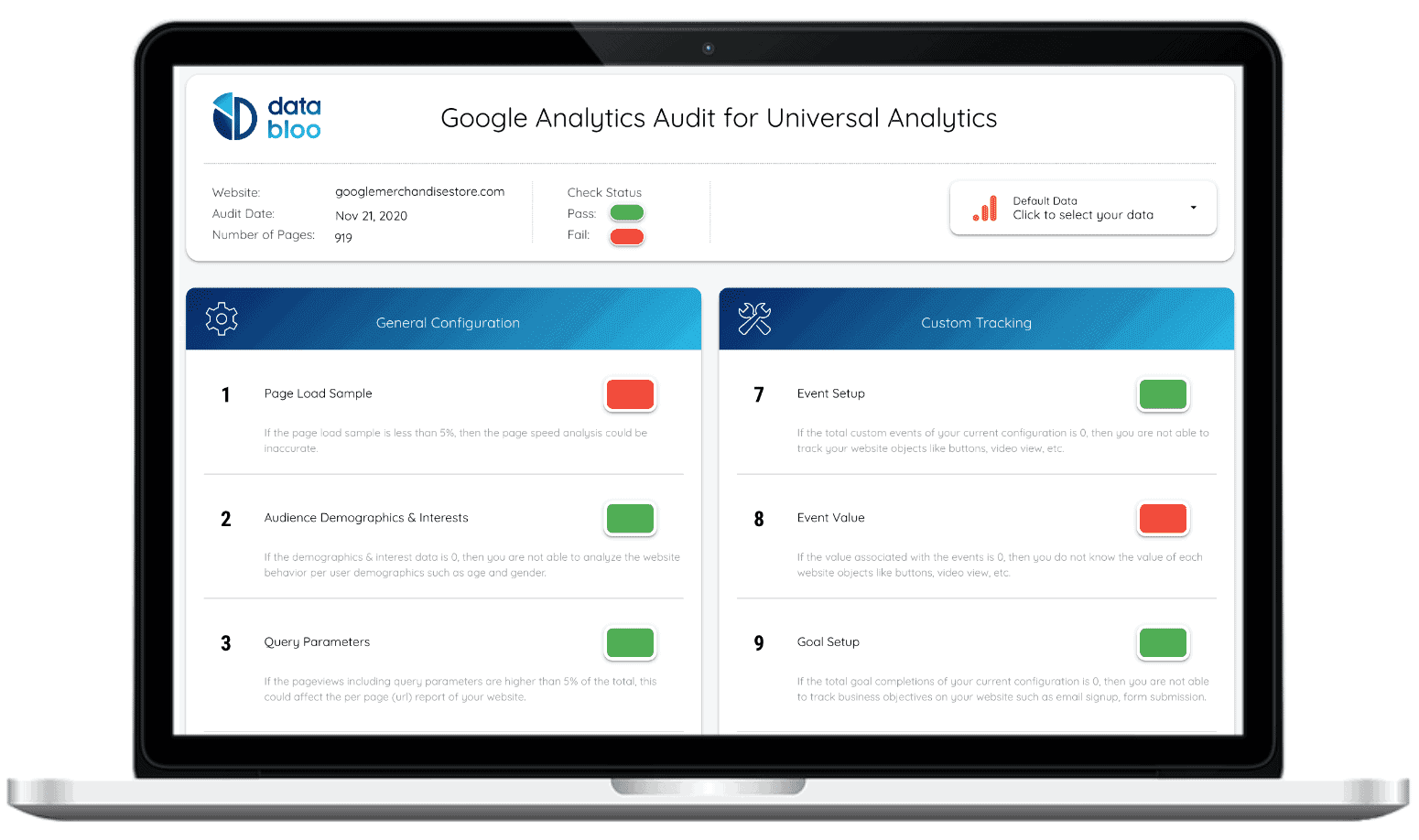 Health Check for your GA account
A free Google Analytics audit of your account with over 25 different check points that gives you clear picture of the quality and the accuracy of your data. This automated audit includes the following checks: General Configuration, Custom Tracking, Ecommerce Setup, Marketing Channels, and Google Analytics integrations.
Marketing Channels
Do you track your digital channels properly (Direct, Brand Paid Search, Social and Email Referrals, Custom Campaigns, Other)?
Custom Tracking
Have you customized your tracking (goals, custom events, internal site search, content grouping)?
Ecommerce Setup
Does your ecommerce report accurate data (duplicate transactions, payment referrals, enhanced ecommerce, shopping funnels)?
GA Integrations
Have you integrated with other channels properly (Google Ads linking & cost, Facebook Ads)?