Facebook Ads Ecommerce Report
Facebook Ads Ecommerce Report
Measure your Facebook Ads ecommerce metrics such as cost, conversion and e-commerce ROAS in just one place using Google Analytics.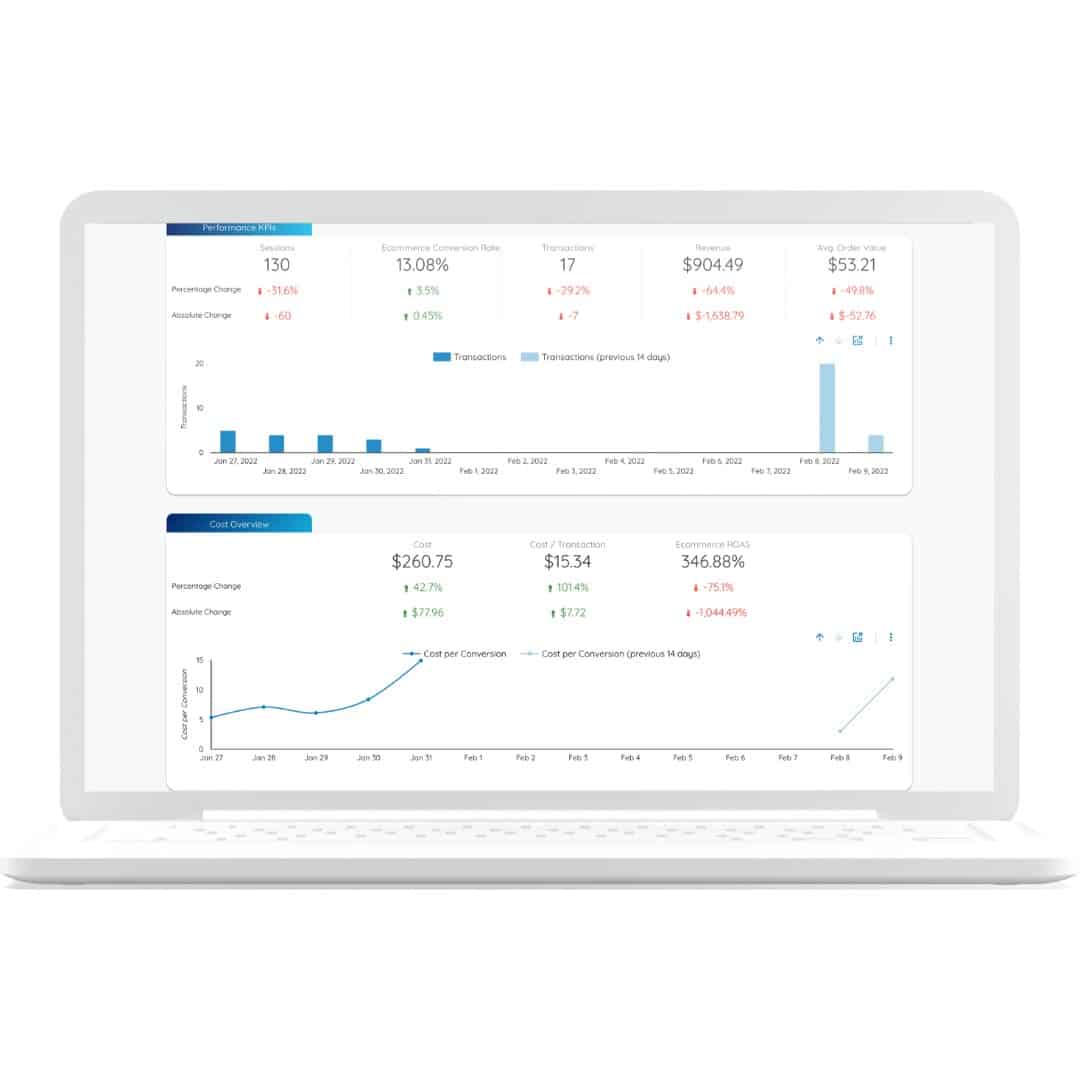 Google Analytics Data + Data Import
Facebook Ads Ecommerce Overview
With Facebook Ads Ecommerce report you can get a quick overview of your Facebook ads campaigns, monitoring your main KPIs + costs (via manual data import or Easyautotagging) that are available in your Google Analytics.

This report not only provides session and e-commerce conversion metrics, it also allows you to measure cost per conversion, ROAS on your site source and placement breakdown; valuable breakdown insights you lost in the Facebook Ads Manager with the iOS14 Privacy update.